All American Self Storage is locally owned and has been providing the most outstanding Storage Units San Mateo has to offer for over 30 years.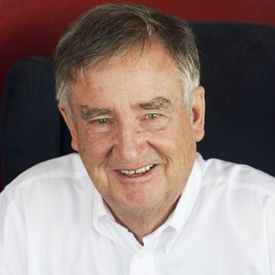 Bill Kenney
Owner and Founder
Bill Kenney is the Managing General Partner of All American Self Storage. In 2010, he was inducted into the Self Storage Association's (SSA) Hall of Fame, for his 30 years of service to the industry including his recent assistance with establishing a scholarship fund for SSA family members and employees. He currently serves on SSA Foundation responsible for furnishing those scholarships, one of his greatest joys.
He's developed several Northern California facilities and worked as a consultant on many other self storage projects. Besides All American, he is a partner in another Bay Area facility and is general manager of yet another. He's a Past President of Self Storage Association, a group representing approximately 6,000 U.S. member companies who own, operate, and service member facilities throughout the United States.
Bill has been a featured speaker at several Self Storage Association meetings (in the U.S.) and at the Self Storage Association, United Kingdom annual conference and is currently a member of the Board of Governors for the Self Storage Association Foundation. Additionally, he continues to practice as an Attorney at Law, his original career. As a lifelong resident of San Mateo, he's been active in many community and philanthropic affairs including being elected to two terms on the San Mateo Elementary School Board, President of San Mateo Rotary, and serving on numerous other charitable and civic boards.He's a graduate of Serra High School, the University of California, Berkeley and Hastings Law School. Married for 56 years, Bill and his wife are parents to three adult children and three grandchildren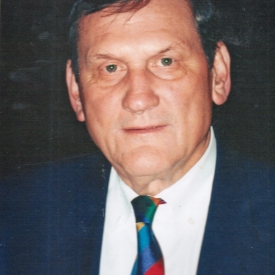 Dawn Nuckels
Co-Founder
Evers Dawn Nuckels was born in Chambersburg, PA and grew up in Hagerstown, MD. He joined the Air Force Cadets and was stationed in San Antonio, TX. After leaving the Service, he moved to Denver, CO where he attended Pre Law School, married Bobbe Pruyne in January of 1952 and moved to California where they lived in Hillsborough until his death in 1993. He and Bobbe had five children, four boys and the youngest a girl, who was killed in a car crash at the age of 19 in 1978.
Dawn was a Life Underwriter with New York Life Insurance Company, starting with them in 1952. He was the Chairman of the National Association of Life Underwriters Political Action Committee for three years. He was a member of the California Association of Life Underwriters, was a past President and a National Committee Man.
He was the first chairman of the Political Involvement Committee and Past President of the Peninsula Life underwriters Association.
Dawn was interested in sports and was Chairman of the San Mateo High School Boosters Club. He also served as President of the San Mateo Rotary Club. He joined good friend Bill Kenney in developing the All American Self Storage Facility and worked with Bill until his death in 1993.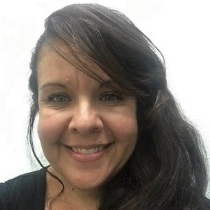 Shylo Byard
Manager
Shylo began with All American Self Storage in October 2019. While new to Northern California and the Bay Area, she is no stranger to life in California, having spent a majority of it in southern California and Australia.
Shylo is married with three children and one grandchild and comes to us with more than 25 years in the service industry, combined with 13 of that in the storage industry. So, it's no surprise that service and care are one of her top priorities.
In her spare time, she is an avid Photographer, Motorcycle Rider and is also heavily involved in Animal Rescue and Rehabilitation.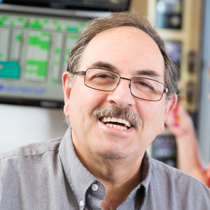 T. J. Saba
Senior Storage Consultant
T.J. began with All American Self Storage in August 1986, just a matter of months after the doors opened for business, December 1985. T.J. is a longtime resident of Burlingame, married with three children, and owns his own business, One Stop Signs.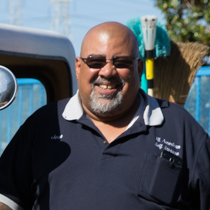 Jose Rodriguez
Maintenance Engineer
Jose began with All American Self Storage in January 1999. His background in maintenance comes from working as a warehouseman, Long haul truck driver and refrigeration mechanic. Jose is married with three children and three grand-children.
Stan Lashley
Maintenance Engineer
Stan began with All American Self Storage in February 2004. Stan spent 6 years as a professional drag car racer in his early years. He was with the maintenance department of Bonnie Brae Terrace for 22 years. He has been a longtime resident of Belmont and San Carlos and is married with one son.
Franco
Maintenance
Office Hours
Monday – Friday: 8:00am – 7:00 pm
Saturday – Sunday: 8:00am – 5:00 pm
Gate Hours
7:00am – 8:45 pm
7 Days a Week (except major holidays)