Community & Green Programs
Community Involvement
Long before they founded All American San Mateo Storage, Bill Kenney and the late E.D. Nuckels actively participated in civic, community and non-profit groups as members and in board positions.
Since our founders and investors are all long-time residents and members of the San Mateo/Burlingame/Hillsborough/Foster City community, we find that investing in our community is part of our commitment to longer-term development of the area.
So, it was inevitable that All American San Mateo Storage would find deeper ways to dedicate themselves to the community. And, that they have. In 2007, we found ways to help over 12 local non-profits and schools. We wouldn't have it any other way.
All American Self Storage San Mateo provides free and substantially discounted rates to the following organizations: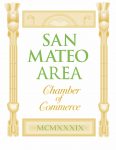 San Mateo Area Chamber of Commerce (SMACC)
A strong partner to the business community, the SMACC is dedicated to bringing economic growth in the form of jobs and sales tax to San Mateo. By far, one of the largest and most active Chambers on the Peninsula, SMACC is the hub for the area's largest employer, non-profits and small businesses. Mr. Kenney served on the Board of Directors of this organization.
Silent Auction Prize Donations
Samaritan House
Baywood School
St. Timothy's
SC School Educational Foundation

Peninsula Humane Society/SPCA
PHS/SPCA, a private non-profit organization guided by the humane ethic, builds healthy relationships between people and animals. Each year thousands of animals pass through our doors. Since 2003, 100% of their healthy animals have been adopted. Last year, they received more than 8,500 dogs, cats and other pet animals as well as thousands of sick, injured and orphaned wildlife. Each year they provide a warm bed, nutritious food, veterinary care and a gentle touch for these animals.
As an ethical choice to provide safe sanctuary for every animal in need and, since they are contracted with all cities in San Mateo County, they lack control over the number of incoming animals. They accept all animals, and often provide a second chance to the neediest – those who would otherwise be turned away at so-called "no kill" agencies that accept only highly adoptable animals. They're definition of "healthy" is based on the State's definition: dogs and cats without medical or behavioral issues, fully weaned and social.
It excludes obviously unhealthy animals (those with injuries and illnesses or those behaviorally scarred from past treatment and mistreatment) as well as unweaned kittens and feral cats. Sadly, in some cases like the ones mentioned above, all we can provide is a painless ending when resources have been exhausted. While we cannot save every treatable animal, we place every healthy animal into a new home. Staff, volunteers and supporters are equally proud of the fact that they make well, then adopt, between 100-150 treatable animals every month.
Green Program

Energy Efficient Lighting
As lights in each unit burn out, they are being replaced with compact fluorescent lights to lower energy consumption. Burned out light bulb in your unit? If you're visiting during office hours, pick up your cell phone, dial 650-376-0775 and we'll send one of the guys over to replace it.

Cardboard Recycling
FOR CUSTOMERS ONLY Lots of cardboard or a big box? – Allied Waste requires you to trim your cardboard down to smaller pieces. But, if you don't have the time or the patience, pop it into your car and drop it off at our recycling station on the south end of building G on your next visit.

Turf Replacement
In the next few months, we will replace the grass along Third Avenue with artificial turf and reduce water usage for maintaining that area.
Office Hours
Monday – Friday: 8:00am – 7:00 pm
Saturday – Sunday: 8:00am – 5:00 pm
Gate Hours
7:00am – 8:45 pm
7 Days a Week (except major holidays)